News
New Online Course!

Join us for a new course offered by the Jacobs School of Music at Indiana University!

Leonard Bernstein, The Man, His Music, and His Mission offers an exploration into the extraordinary life of one of the 20th century's most influential and iconic artists.

New Podcast - Hosted by Jamie Bernstein

WQXR and the New York Philharmonic present The NY Phil Story: Made in New York, a five-part podcast series tracing the history of the New York Philharmonic and the city it calls home.

Fall/Winter 2021/2022 Issue of Prelude, Fugue & Riffs!

MASS at 50 Special Edition
Latest News
The NY Phil Story: Made in New York (Podcast)
The NY Phil Story: Made in New York is a podcast about the people, the music and the city behind America's oldest orchestra, hosted by Jam…
Available Now: Chita, A Memoir
CHITA, the memoir, is a perfect embodiment of the woman herself: fun-loving, sensuous, ferocious, compassionate, and filled with vitality.
From The Archives: The Quiet Legacy
from the Autumn 1996 issue of Prelude, Fugue & Riffs
Leonard Bernstein, The Man, His Music, and His Mission (New Online Course)
Join us for a new course offered by the Jacobs School of Music at Indiana University!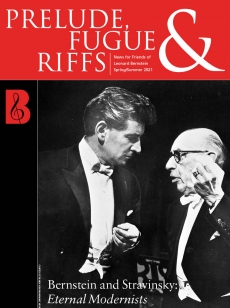 Prelude, Fugue, & Riffs
Browse the current and past issues of our newsletter, Prelude, Fugue & Riffs!
Subscribe to our e-newsletter.
Memory Project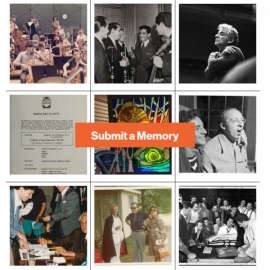 Submit your memories to the Leonard Bernstein Memory Project.
Newsletter
Come on, deliver...
to me!
Subscribe today
Wednesday June 07, 2023
7:00 pm
Norwegian National Opera, Oslo, Norway
7:00 pm
The Lyric Opera House, Chicago, IL, United States