News
Happy 90th Birthday, Stephen Sondheim!

We wish a very happy birthday to Leonard Bernstein's beloved friend, colleague, and perennial word game sparring partner, HEMPEN HEDONISTS (Stephen Sondheim), who turns 90 on Sunday, March 22!

New Release: Bernstein's MASS (ORF Radio-Symphonieorchester Wien / Dennis Russell Davies)

The ORF Radio-Symphonieorchester Wien, led by Dennis Russell Davies with Vojtech Dyk as the celebrant, releases 2-dics recording of Bernstein's MASS on the Capriccio Label.

New ARTFUL LEARNING Documentary!

Under the helmet of director Thomas Grube, BOOMTOWN MEDIA has created a film in Germany and the USA, which raises global awareness of Leonard Bernstein's ARTFUL LEARNING.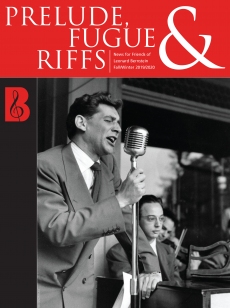 Browse the current and past issues of our newsletter, Prelude, Fugue & Riffs!
Sunday March 29, 2020
7:00 pm
, Wohlen, Switzerland
7:00 pm
, Wohlen, Switzerland