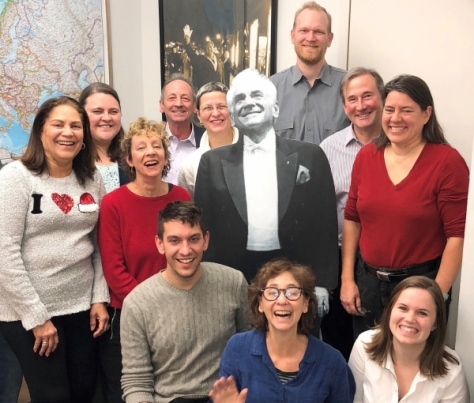 The Leonard Bernstein Office (LBO) sustains and strengthens Leonard Bernstein's legacy by inspiring global engagement with his work as a composer, conductor, educator, and humanitarian. Through licensing, promotion, music editing, and publishing, the LBO strives to communicate his lifelong devotion to the transformative power and joy of music.
Meet the Team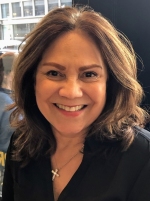 Milka De Jesus, Office Manager, was introduced to the Bernstein Family in 1986 and has been working with the company for nearly 33 years. She works closely with the Vice President for Finance and is firmly enmeshed in the day to day operations of it as its office manager and payroll administrator.
In 2008 Milka received an Associate's Degree from John Jay College in Criminology. While unrelated to her day-to-day work, earning her degree was a lifelong dream come true.
She has immensely enjoyed the opportunity to work with the Maestro and his family.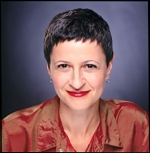 Eleonor Sandresky's music is heard around the world, including Cannes (2004) and Venice Biennale (2013). She received grants/commissions from LMCC, NYS Council on the Arts, Jerome Foundation, ASCAP, American Music Center, New Music USA, Meet the Composer. Eleonor has been a composer-in-residence at Yaddo, STEIM, and MacDowell Colony. Recent works include Wunderkammern Live! for strings, percussion, woodwinds and film, (2017) premiered by Tribeca New Music, Donne Songs Without Words, for choreographed-viols and harp, commissioned by Parthenia (2015), and Opening for guitar ensemble, commissioned by The NY Guitar Society (2016).
Eleonor is the inventor of The Wonder Suit, a remote set of wireless-sensors worn and used to trigger sonic events during live performance. These events range from discreet processes to surface manipulations of the pitchs. She has created large-scale works for the Suit, A Space Odyssey (2016), and performs live improvisations with it, most recently on a Mexican tour 2015. As music director, she worksin a variety of theatrical settings, from theater/dance performances with Susan Marshall to conducting live-to -film with the Philip Glass Ensemble, member since 1991. Her music is available on Sony Classics, Koch International, ERM Media, and Albany Records. For more, please visit www.esandresky.com.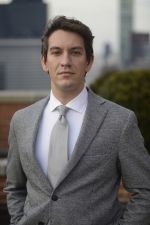 Jacob Slattery joined The Leonard Bernstein Office in 2014, and he focuses on projects that bring Leonard Bernstein's legacy to a new generation of music lovers. He worked extensively on the Leonard Bernstein at 100 centennial celebration, collaborating closely with hundreds of orchestras, conductors, soloists, concert halls, theaters, museums, record labels, and others in what resulted in over 6,000 events on all seven continents. Jacob has spent countless hours digitizing content and crafting stories that fun and accessible through social media platforms to Bernstein fans across the globe. During the Centennial, he initiated the Leonard Bernstein Memory Project for the public to share their recollections and stories of Bernstein, and his efforts led to the creation of a Google Doodle on LB's 100th birthday. Over the years, he has assisted many writers, producers, and documentarians with historical research, including Bradley Cooper and his production team for their film Maestro. Jacob's writing has appeared for the Bernstein newsletter Prelude, Fugue & Riffs, a publication which he helped transition from physical to digital distribution, and he continues to curate content in collaboration with its Editorial Team. Jacob takes pride in finding new ways to share Bernstein's passion for the transformative power and joy of music with the world.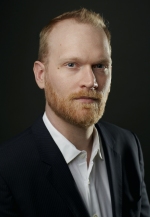 Garth Edwin Sunderland is Vice President for Creative Projects for The Leonard Bernstein Office, in which capacity he has represented the composer with productions of Bernstein's work on Broadway (West Side Story - 2009, On The Town - 2014), and with such performing organizations as the New York Philharmonic, New York City Opera, Bayerisches Staatsoper, San Francisco Ballet, Tokyo's Shiki Theatre Company, and many others. He has created a new chamber adaptation of Bernstein's opera A Quiet Place, premiered in 2013 at the Konzerthaus in Berlin by Ensemble Modern and Kent Nagano; a new orchestral work, Anniversaries for Orchestra, adapted from Bernstein's piano works; the first theatrical performing edition of Peter Pan; a reduced orchestration of Trouble In Tahiti; and new editions of many of Bernstein's concert works. He restored and adapted the film scores of West Side Story and On The Waterfront for live performance with screenings of the films, projects that have been performed to great acclaim by major orchestras around the world. A composer and interdisciplinary artist, his work encompasses the fields of music, dance, and theater. As a performer, he has wide-ranging experience, in ballet and modern dance, Butoh, and contemporary Commedia del'Arte technique, performing on BAM's Next Wave Festival, at Dance Theatre Workshop, and the New York Butoh Festival, among others. As Artistic Director of the Lost Dog New Music Ensemble, he has produced the festivals 'Nørgård in New York', a major celebration of the Danish composer Per Nørgård, and 'The UK Commotion!', as well as a number of important US and New York premieres and revivals of work by international composers such as Peter Maxwell Davies, Michael Hersch, and Robert Simpson.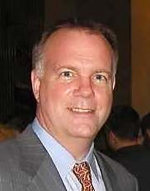 Craig Urquhart first met Leonard Bernstein in December of 1976. Their meeting eventually led to Urquhart becoming Bernstein's personal assistant in December 1985, a position he held until Bernstein's death. Prior to, Uquhart worked in music publishing and music education in the late 70s and early 80s.
After Bernstein's death, Urquhart continued to work with the Bernstein Office (Amberson Productions) as Director of Public Relations and subsequently Vice President of Public Relations. He helped coordinate the Leonard Bernstein Memorials at Carnegie Hall, The Majestic Theater, and The Cathedral of St. John the Divine. In addition, he helped to coordinate Bernstein's collaborator Adolph Green's memorial and co-produced Green's writing partner, Betty Comden's memorial. In 1991 he inaugurated the Leonard Bernstein newsletter, Prelude Fugue & Riffs and continues to serve as its Managing Editor.
As Senior Consultant, he has worked closely with major organizations to create performances and festivals of Bernstein's music, including the Tanglewood Music Festival, Schleswig Holstein Music Festival, Pacific Music Festival, Beethoven Festival (Warsaw), Prague Spring International Music Festival, Budapest Festival, Konzerthaus in Berlin, Ravinia Festival, and the Musikverein (Vienna), among others. He has also worked closely with major orchestras and opera companies, such as The New York Philharmonic, Carnegie Hall, The Vienna Philharmonic, The London Symphony Orchestra, The Royal Concertgebouw Orchestra, The Santa Cecilia Orchestra, Deutsche Symphony, Tonkunstler Orchestra, Komische Oper Berlin, The Haus der Musik (Vienna), and the Jewish Museum of Vienna, among others. He has also worked with Sony Classical, Deutsche Gramophone and Warner Classics to develop products to ensure the legacy of Leonard Bernstein.
Urquhart has been interviewed on NPR, The BBC, Radio France, NHK (Japan), and German Radio stations: NDR, WDR, SDR. He has also been interviewed and contributed to many print articles and publications, and appeared in and consulted for numerous Leonard Bernstein documentary films.
In addition to his lifelong dedication to all things Bernstein, he has recorded and produced 10 critically acclaimed CDs of his original music, and performed his compositions in Japan, Germany, Italy, France, Belgium, and the United States.
He continues to serve The Leonard Bernstein Office as Senior Consultant.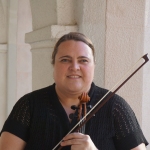 Heather Wallace, Digital Media and Promotions Manager, joined The Leonard Bernstein Office in 2017 amid the Centennial celebrations. She received her Master's degree in Performing Arts Administration from New York University and, for over 8 years, was the Company Manager of the Nai-Ni Chen Dance Company, a non-profit, internationally touring modern and traditional Chinese dance company based in New Jersey. She has also held administrative positions with Hunstein Artists Services, Australian Chamber Orchestra and University of Rhode Island's Great Performances Series. Prior to pursuing her career in arts administration, Heather earned a Bachelor's and Master's degree in viola performance. As an active orchestral and chamber musician, she has performed in world-renown venues and with esteemed colleagues throughout the United States, Australia, Europe, and the Middle East.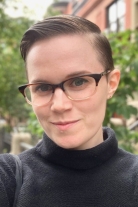 Hannah Webster, Head of Licensing, manages all aspects of Leonard Bernstein's intellectual property. She works with Universal Music Publishing Group, Boosey & Hawkes, Music Theatre International (MTI), Unitel, Hal Leonard, and others to further the LBO's mission of inspiring global engagement with Leonard Bernstein's work and legacy. When Hannah joined the LBO in 2016, she worked extensively on projects related to the Leonard Bernstein at 100 centennial from 2017-2019, tracking thousands of global events. She frequently writes trademark and excerpt licenses, and fields synchronization, arrangements, and other permission requests. In the fall of 2021, she worked on licensing for Steven Spielberg and Tony Kushner's reimagining of West Side Story with Amblin Entertainment. Hannah enjoys collaborating with her colleagues on special projects, most recently completing a biographical research project about Felicia Montealegre ahead of Bradley Cooper's Netflix film Maestro. Hannah holds an M.A. in Arts Administration and Cultural Policy from Goldsmiths, University of London, and earned her B.A in Music from West Virginia University in 2013. Outside of work, she enjoys playing percussion with the Queer Urban Orchestra (QUO) in New York City and taking walks with her wife.
Marie Carter, Vice President for Licensing and Publishing Emeritus, was involved in all aspects of licensing Leonard Bernstein's intellectual properties. She joined the company in 1986 as assistant to Mr. Bernstein's manager, Harry Kraut, and joined tours to Moscow, Warsaw, and Prague. As Video Manager she worked on the release of the Young People's Concerts and other television programs for home video, as well as rights clearances for documentaries and books about Mr. Bernstein. She has a Bachelors of Music from Mannes College of Music, for whom she served as an alumni member on its Board of Advisors. She has a MM in Performance from the University of Southwestern Louisiana where she taught classical guitar, and a MA in Musicology from Eastman. Marie is also a lutenist with the New York Continuo Collective. As a resident of the Hudson Valley she has volunteered for the environmental organization Hudson River Sloop Clearwater, and been a safety kayaker for charity swims across the Hudson River. Marie retired from the Leonard Bernstein Office in June of 2022.