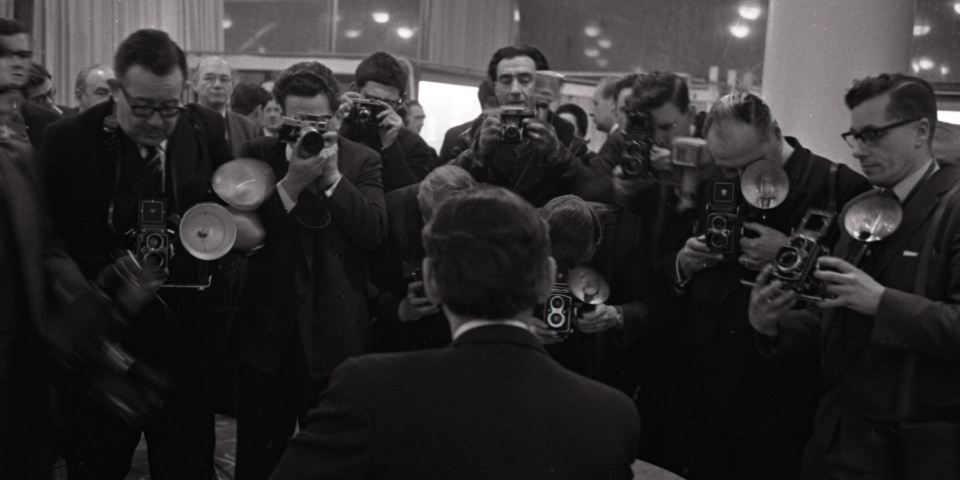 Photo by Don Hunstein (1963), courtesy of Sony Masterworks
Introduction
Welcome to the Press Room. Here you will find biographies and photographs of Leonard Bernstein as well as of Jamie Bernstein, Alexander Bernstein, and Nina Bernstein Simmons, which have been cleared for press use. Read the instructions thoroughly and please credit them as indicated.
When using the biographies please credit as follows:
© The Leonard Bernstein Office, Inc. Used with permission.
There are many thousands of photos of Leonard Bernstein that can be found at the Library of Congress, The Museum of the City of New York, and the New York City Library of the Performing Arts among others.
Please direct inquiries and interview requests to our Public Relations consultant:
Craig Urquhart
The Craig Urquhart Office
TheCraigUrquhartOffice@gmail.com
+1 (646) 354-0250
Leonard Bernstein at 100
On May 9, 2017, The Leonard Bernstein Office announced "Leonard Bernstein at 100," a two-year global celebration of the life and career of the 20th century cultural giant, featuring more than 4,500 events on six continents. A kickoff at The John F. Kennedy Center for the Performing Arts on Friday, September 22, 2017 officially launched the celebrations which continue worldwide through the end of August 2019.
The announcement at Lincoln Center for the Performing Arts in New York was hosted by film and television actor Alec Baldwin, who is also the radio broadcast host of the New York Philharmonic, Bernstein's orchestra for many years. Jamie Bernstein, Alexander Bernstein and Nina Bernstein Simmons spoke about their father's legacy. Joining them to celebrate Bernstein's contributions were Yannick Nézet-Séguin, Principal Conductor of The Philadelphia Orchestra and Music Director Designate of The Metropolitan Opera; celebrated actress Whoopi Goldberg, who spoke of Bernstein's humanitarian work and social activism; and rising soprano Julia Bullock, who paid tribute to Bernstein the composer with a performance of Bernstein songs, accompanied on the piano by Michael Barrett.