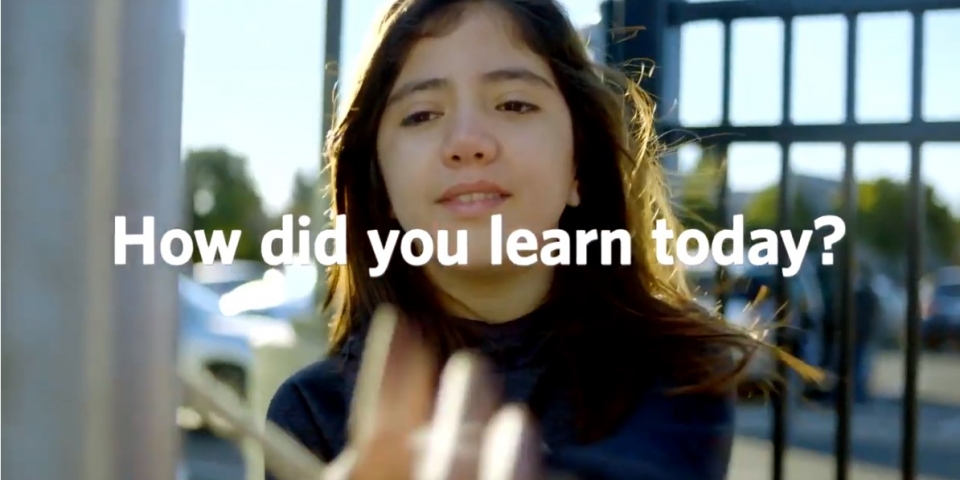 ARTFUL LEARNING Documentary-Short!
We invite you to watch the new documentary-short case study How Did You Learn Today?
Award-winning director Thomas Grube (BOOMTOWN MEDIA) turns his lens on Willow Elementary School in Napa, California, and captures Artful Learning - one of Leonard Bernstein's most significant legacies - in action. With interviews of parents, teachers, and students, this 30-minute film reveals how the Artful Learning model continues to transform the school and community.
Based on over 20 years of extensive collaboration, field research, and implementation, Artful Learning is a proven framework that educators use to revitalize their curricula and teaching practices while ensuring sustainability.
Evolving from Bernstein's belief that, "The best way to know a thing is in the context of another discipline," Artful Learning empowers educators to use the arts and the artistic process to awaken and sustain the love of learning for all students.
Teaser
School Needs A Future!
As part of a global initiative - both in the United States and Germany - the impact and reach of Leonard Bernstein to encourage the arts and education using Artful Learning - resonates now more than ever.
Documentary-Short
How Did You Learn Today? | The Artful Learning Case Study Film
Artful Learning Schools have been transforming education across the United States for over twenty years. A new documentary film offers deeper insights into the methodology and the community in Napa, California - making a difference.