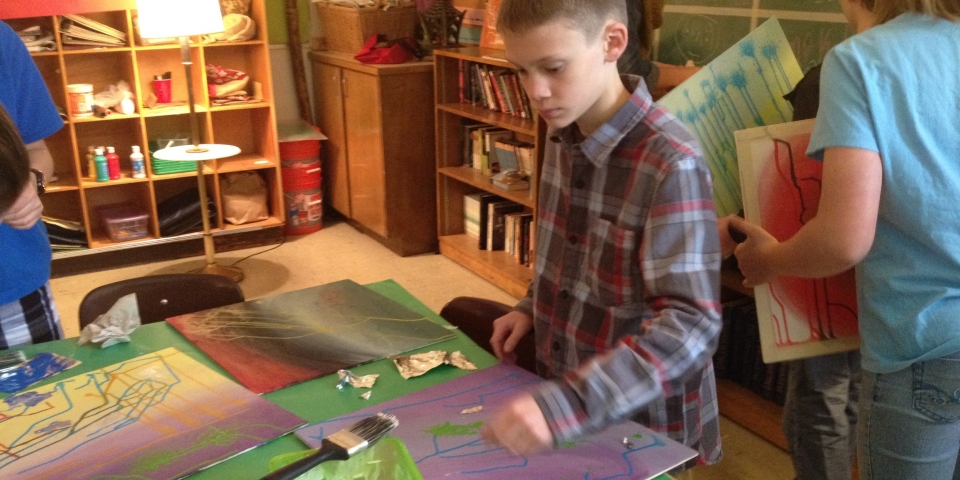 Impact
250,000
Since the inception of Artful Learning - over 250,000 students have been exposed to this new way of thinking and learning.
800
Educators, principals and artists use the framework every day.
7,500
Students used the model today.
Sustainable Framework
Artful Learning professional learning provides a school design component that builds a sustainable infrastructure - customized to the specific needs of the school and district.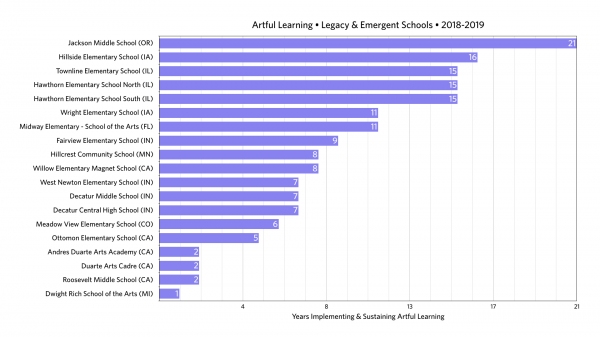 The three-year intensive of professional learning also builds a Five-Year Sustainability Plan that emboldens capacity for maintaining the Artful Learning framework. Long-term benefits include higher student engagement and improved academic performance.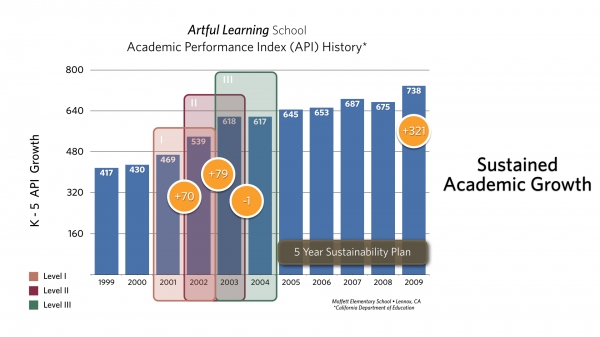 Advantages
Creative Process
Uses the arts and the artistic process to increase student engagement and improve academic achievement.
Powerful Framework
Provides a framework for exploring and delivering curriculum that revitalizes teaching, learning and leadership.
Relevant Professional Learning
Facilitates a three-year professional learning series for teachers and the school leadership team.
Customized Support
Adapts to any educational system for seamless integration and sustainability.
Differentiated Instruction
Empowers educators to develop differentiated instruction that meets the needs of all learners.