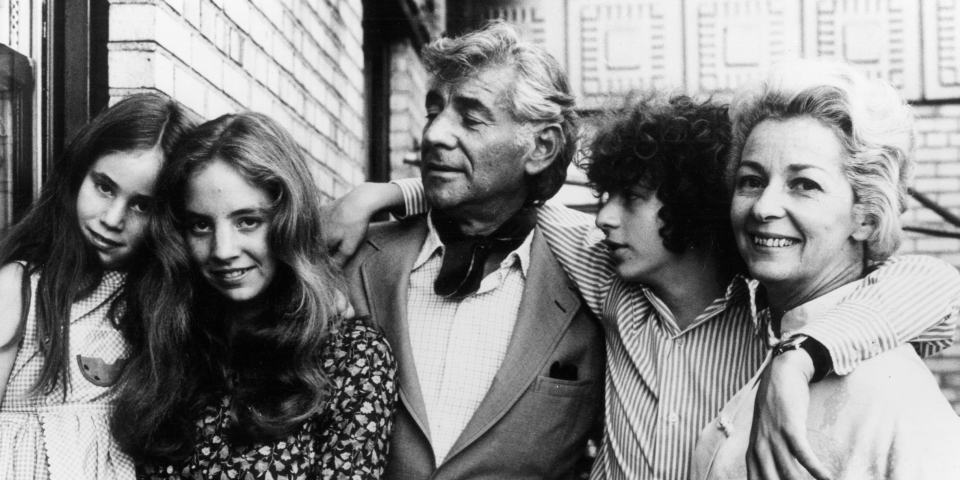 Photo by John Jonas Gruen
Jamie Bernstein
Jamie Bernstein is a writer, narrator, broadcaster and film maker who has transformed a lifetime of loving music into a career of sharing her knowledge and excitement with others.
Inspired by her father Leonard Bernstein's lifelong impulse to share and teach, Jamie has devised multiple ways of communicating her own excitement about orchestral music. Beginning 15 years ago with "The Bernstein Beat," a family concert about her father's music modeled after his own groundbreaking Young People's Concerts, Jamie has gone on to design, write and narrate concerts for worldwide audiences of all ages about the music of Mozart, Copland, Stravinsky and many others. Jamie creates and narrates two educational concerts a year with the New World Symphony in Miami; these engaging, informal "Discovery Concerts" are specially designed to attract audiences of all ages who are less familiar with concertgoing.
Jamie travels the world as a concert narrator, appearing everywhere from Beijing to London to Vancouver. A frequent speaker on musical topics, Jamie has presented talks around the world, from conferences in Japan to seminars at Harvard University. In Spanish-speaking locations such as Madrid and Caracas, Jamie narrates en español – thanks to her Chilean-born mother, Felicia Montealegre, who raised her children to be bilingual.
In her role as a broadcaster, Jamie has produced and hosted shows for radio stations in the United States and Great Britain. She has presented the New York Philharmonic's live national radio broadcasts, as well as live broadcasts from Tanglewood.
Jamie is the co-director of a film documentary, Crescendo: the Power of Music -- which focuses on children in struggling urban communities who participate in youth orchestra programs for social transformation inspired by Venezuela's groundbreaking El Sistema movement. The film has won numerous prizes on the festival circuit, and is now viewable on Netflix. More about Crescendo: the Power of Music can be found at http://www.crescendofilmdoc.com
Jamie has also directed her father's chamber opera, Trouble in Tahiti, in various locations around the country, including the Moab Music Festival and Festival del Sole in Napa, CA.
Jamie has written a memoir, Famous Father Girl, which will be published by HarperCollins on June 12, 2018. Jamie and her siblings, Alexander and Nina, will be racking up unprecedented mileage points!
Jamie also writes articles and poetry, which have appeared in such publications as Symphony, DoubleTake, Gourmet, Opera News, and Musical America. She also edits "Prelude, Fugue & Riffs," a newsletter about issues and events pertaining to her father's legacy.
More about Jamie's multifaceted life can be found on her website: jamiebernstein.net
Alexander Bernstein
Alexander Bernstein is Leonard Bernstein's second child. He is president of Artful Learning, Inc., and founding chairman of The Leonard Bernstein Center For Learning. Prior to his full-time participation in the center, Bernstein taught for five years at the Packer-Collegiate Institute in Brooklyn, New York, first as a second grade teacher, then as a teacher of drama for the middle school. He has studied acting, performed professionally, and worked as a production associate at the ABC News Documentary Unit. Bernstein holds a Master's degree in English education from New York University and a Bachelor's degree from Harvard University.
Nina Bernstein Simmons
Nina Bernstein Simmons is Leonard Bernstein's youngest daughter. After several years working as an actress, initially at the American Repertory Theatre in Cambridge, she turned her attention to tending her late father's legacy. In the earliest days of the internet, she worked with the Library of Congress on making the Bernstein Archives digitally available to the public. The fruits of that collaboration can be seen at the Library's American Memory website. From 2000 until 2005, Nina worked on a film about her sister, Jamie, and her remarkable journeys around the world bringing Bernstein's music and teaching legacy to new audiences. Leonard Bernstein: A Total Embrace premiered in Germany in December of 2005. Since 2008, Nina has been working as a food educator in underserved communities.

[Photo by Steve Sherman, 2017]
Opus 3 Artists
Profile: Jamie Bernstein
News, Marketing Support, and Booking
Jamie Bernstein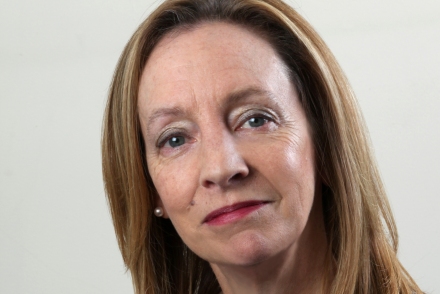 Photo by Steve Sherman, 2017
Alexander Bernstein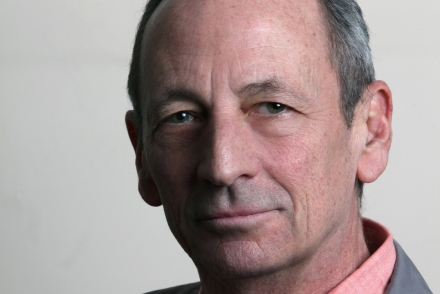 Photo by Steve Sherman, 2017
Nina Bernstein Simmons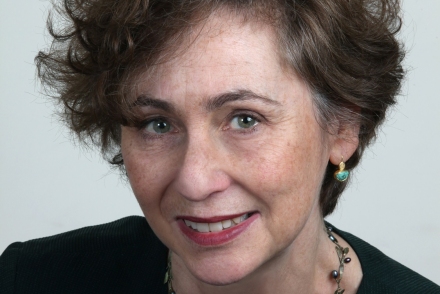 Photo by Steve Sherman, 2017