Latest News
Joey, Donald, & West Side Story
Posted August 18, 2020
Joey, Donald, & West Side Story
by Craig Urquhart
(as printed in the Summer 2020 issue of Prelude, Fugue, & Riffs)
It all began in Milan, in the year 2000. West Side Story (WSS) was to be performed for the first time at La Scala Opera House. It was decided that Joey McKneely would direct and Donald Chan would conduct. The production was a major success and led to a twenty-year collaboration between the two of them, overseeing the thousands of performances of the work produced by BB Promotions that have toured the world.
Joey McKneely was first introduced to West Side Story by Jerome Robbins himself, when McKneely danced in Jerome Robbins' Broadway. This association led to the selection of McKneely to direct the La Scala Opera House production - his directorial debut - and to reproduce the original choreography. Since then, his productions of West Side Story have been produced throughout the world, including at the Théâtre du Châtelet in Paris and at the Sadler's Wells Theater in London, where it was nominated for an Olivier Award for Best Revival.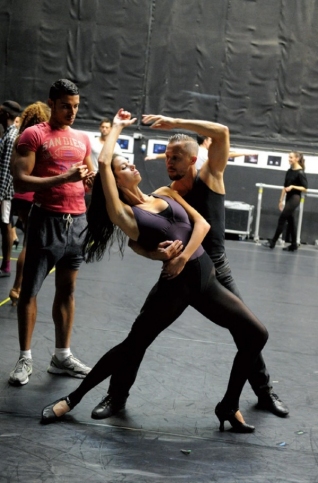 "My collaboration with Donald Chan is one of my most cherished working relationships ever in musical theater," said McKneely. "Not only has it been the longest - twenty years no less - it has been completely intertwined with my work in WSS. When we met back in 2000 with our premiere at La Scala, we instantly knew to trust each other with our knowledge of the show and to allow each other's passion to be our driving force. Don knows every bar of music, every note of this score in his bones. Watching him conduct this score is extraordinary. And because of his in-depth understanding of Bernstein's score, I was able to unearth a level of emotion as a director that I only knew by dancing the choreography with Robbins. Together, we created a production that opened a new generation to the mastery of WSS. I could not have done it with anyone else but Don."
A musician of diverse and accomplished talents, Donald Chan has worked as conductor, music director, and composer with the most esteemed names in American music. Chan's career has encompassed many of the most important, influential works of American musical theater.
West Side Story is the show that he is most often called upon to conduct, serving as musical director for more than 3500 performances of West Side Story, more than any other conductor.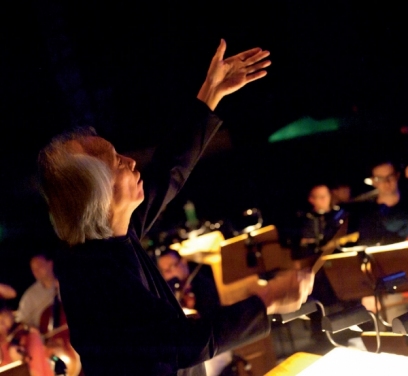 Chan reflected, "Over the twenty years of working with Joey, I was able to watch him grow into a really first rate director and choreographer. His ability to get the best out of his performers was amazing: detail, detail, detail! Every time we started a new production, he was able to add a new dimension to his work. It was never just the same old rework, which made our collaboration that much more fun. We made them laugh, we made them cry, and we made great work out of the productions.
"What made it all worthwhile was when Jamie Bernstein came to see our work and said 'Lenny would have been proud.' WSS has taken us around the world several times, and what a thrill it has been. We've lasted more than most marriages, and it has been a wonderful journey."
Photos:
Top: Donald Chan and Joey McKneely working together on West Side Story. Photo by Christopher Dugan.
Middle: Chan conducting. Photo by Nila Boheme.
Bottom: McKneely rehearsing the cast. Photo by Alistair Muir.