Artful LearningBlogBlog 08: Cause & Effect: The Great Depression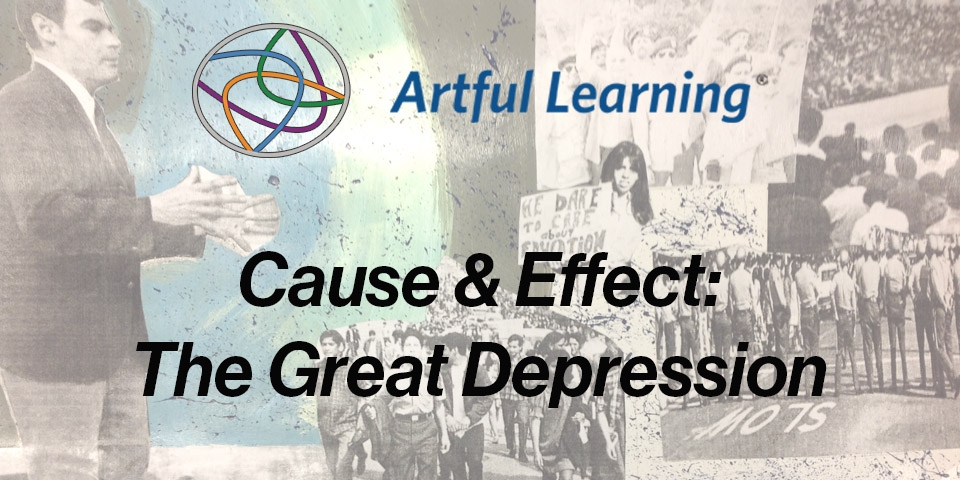 June 29, 2020
Cause & Effect: The Great Depression
Frederick Douglass once said, "A man is worked upon by what he works on. He may carve out his circumstances, but his circumstances will carve him out as well." Linda Chandler's eleventh-grade students at Decatur Central High School studied the Concept "Cause and Effect." They were asked the Significant Question, "How can examining 'cause and effect' help us understand relationships between places, ideas, and events?"
Chandler had her students turn to the photographer, Dorothea Lange's Masterwork, "The Migrant Mother." They learned that the stock market crash in 1929 caused the Great Depression and had devastating financial effects on Americans—which was underscored by Lange's iconic work. Then the class read John Steinbeck's depression-era novel, "Of Mice and Men" to get further literary insight into 1930's life and how the concept of "cause and effect" affected its characters. To understand the Great Depression's effects, Chandler's class had to learn more about what caused it and lead up to it. They reviewed the Roaring Twenties and the Harlem Renaissance and why they were historically significant. The twenties were influential years economically and socially, and it was a groundbreaking era for African American artists, writers, musicians, and philosophers in New York City. The students were able to connect that the Harlem Renaissance was a cultural effect caused by the Great Migration from the southern United States.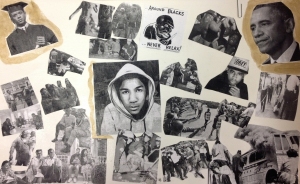 Chandler's class learned about the unique pieces of art created during the Great Depression. They analyzed multiple pieces by artists like Barbara Stevenson, John R. Grabach, Daniel Celentano, and Lily Furedi. They noticed that the somber tones in each painting were similar to one another. They concluded that many paintings created during the 1930's displayed vital issues like poverty and the desperation that accompanied them. The class also learned about the importance of showing respect and empathy towards people with intellectual disabilities. They were able to link this area of study with Lennie from "Of Mice and Men" and completed some exercises that allowed them to understand better the limitations and obstacles they face daily.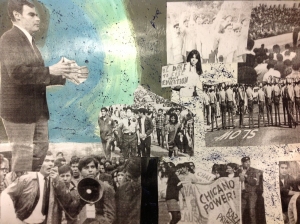 The class then studied the contemporary artist, Robert Rauschenberg, and his specialty in abstract expressionism. He was well-known for "combine painting" in which he incorporated physical pieces to create a combination of sculpture and painting. After learning about Rauschenberg and his unique method, the students created their abstract collages as their Original Creations. These collages displayed "cause and effect" throughout history, and many of them had profound messages that still resonate strongly today. Students looked back to understand why things are the way they are and looked forward to knowing how things can and should be. There's still a very long way to go.