Artful LearningBlogBlog 09: Jacob Lawrence and Soundscapes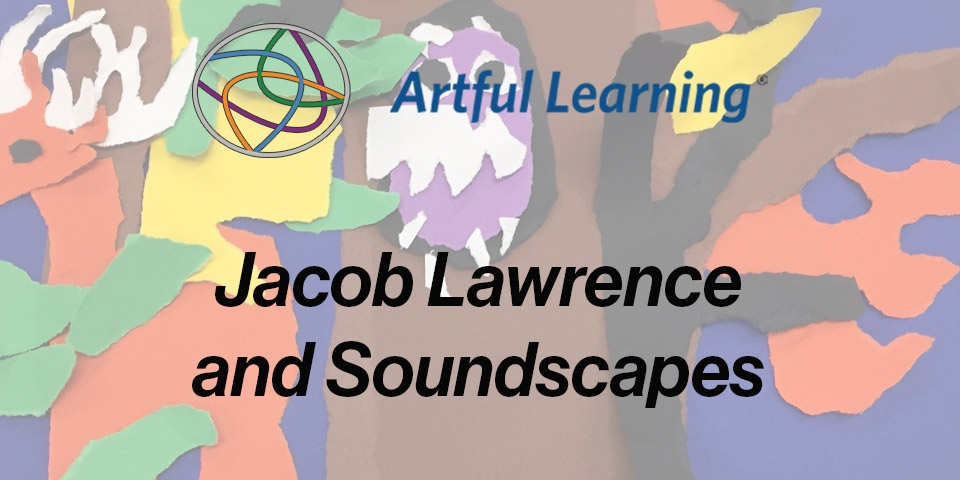 July 6, 2020
Jacob Lawrence and Soundscapes
During their summer professional development, Artful Learning Educators were asked, "What are the catalysts for change?" To enhance this question, they studied the abstract pieces of Jacob Lawrence and his Masterwork, "Harriet and the Promised Land." Teachers were able to make connections between our nation's history of slavery and the Underground Railroad to highlight some catalysts that led to significant change. They learned that Lawrence's immense body of work highlights African-Americans' past through the unique lens of his modern illustrations.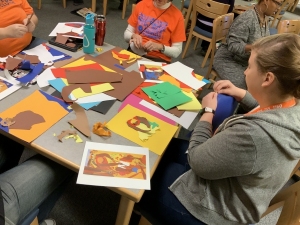 After reading his Masterwork and experiencing an emotional Guided Journey, the teachers recreated his images using the torn art technique and sorted them to recreate the story in sequence. Each teacher selected a piece of art that Lawrence used to tell the story about Harriet Tubman's harrowing journey to the "promised land." To further enrich Lawrence's work, the teachers learned the Arts-Based Skill & Strategy of Soundscape - selecting an instrument to 'perform' that was associated with the image they created. The "conductor" waved the baton over each picture, indicating to the creator of that image to 'play' their instrument. Thus, allowing the teachers to experience Harriet Tubman's journey through the Underground Railroad while revisiting their recreations and feeling genuine emotions through the moving musical soundscape.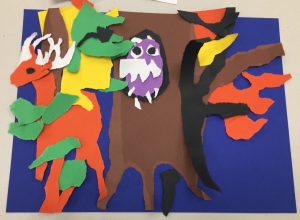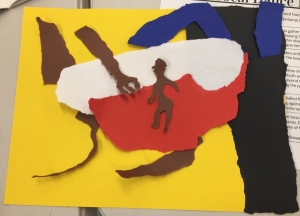 The educators understood that this is an excellent method to enhance the experience. Students can participate in the story in a meaningful way by incorporating a backdrop of unique sounds to bring an extra layer of awareness to the difficult quest the runaway slaves had to endure. In the spirit of Lawrence and the concept of "change," here are some pictures that showcase the soundscape process and examples of his famous art reconfigured into the abstract space
.