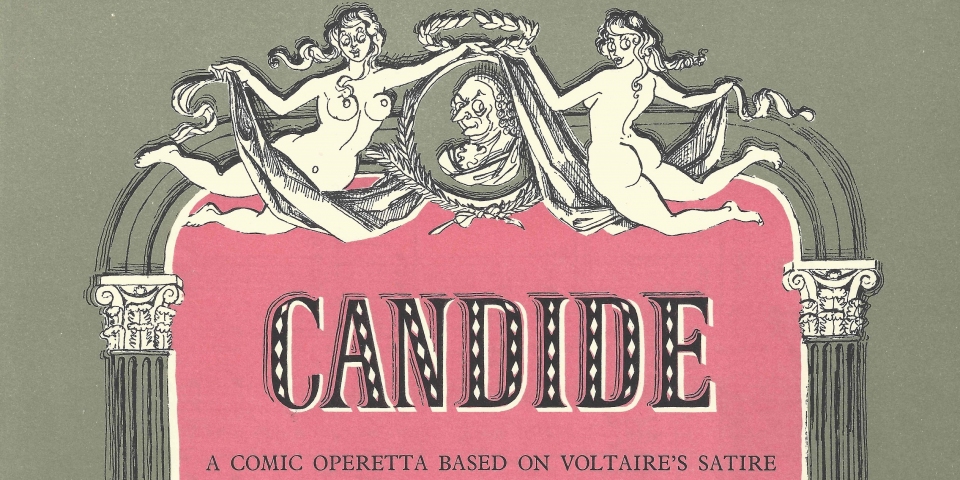 Synopsis and Program Notes
Candide (1956) is operetta in the vein of Offenbach and Gilbert and Sullivan. Its music has all the wit, élan, and sophistication that is associated with that genre. This is immediately apparent in the Overture (who ever wrote a special overture—in sonata form, no less—for a musical comedy?). It begins with a fanfare built on the interval of a minor seventh, followed by a major second—typically Bernstein, which serves as a motto and as a basis for development, throughout the entire operetta. This seventh sets up an expectation of B-flat major; but, instead, there is a stumbling, like a pratfall, into E-flat. This, in the body of the show, becomes "battle scene" music. Next, a lyrical contrast from the duet "Oh Happy We" is stated. This entire section is then repeated with lighter orchestration (note the devilish glee of the solo violin) and is succeeded by a brilliant codetta derived from the end of the aria "glitter and Be Gay." The Overture concludes with a shower of musical sparks utilizing fragments of everything already heard.
© by Jack Gottlieb, 1964
LB100
Throughout the Leonard Bernstein Centennial, Overture to Candide continued to be one of the most oft performed works. According to Bachtrack.com's 2018 statistical performance survey, Leonard Bernstein was the third-most played composer for the year, alongside Beethoven, Mozart, Bach, and Brahms, taking a top spot among the perpetual greats. Bachtrack also reported, that four of the five most-played concert works in 2018 were Bernstein Compositions, with Overture to Candide holding the number 2 spot, just behind Symphonic Dances from West Side Story.
Related Works
Candide

Details
(1956) 4 min
World Premiere:
January 26, 1957. Carnegie Hall, New York, NY, United States | New York Philharmonic / Leonard Bernstein, conductor
Scoring
2.picc.2.2.Ebcl.bcl.2.dbn-4.2.3.1-timp.perc(2)-harp-strings
---
Arrangements
Overture to Candide for string orchestra (arr. Garth Sunderland)
(arr. 2020) 4 min
Scoring: Harp (opt)., timp. (opt.) traps, strings
Purchasing Licensing Information
To perform Overture to Candide, please contact Boosey & Hawkes. For general licensing inquiries, click here.
To purchase sheet music for Overture to Candide, please visit our store.
Media
First page of the Bernstein's Overture to Candide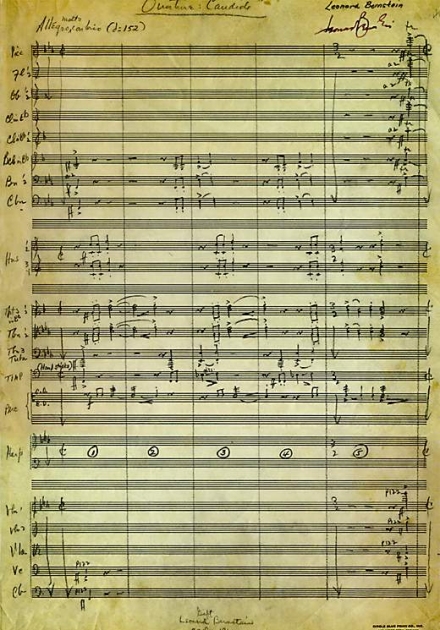 Leonard Bernstein: "Candide" Overture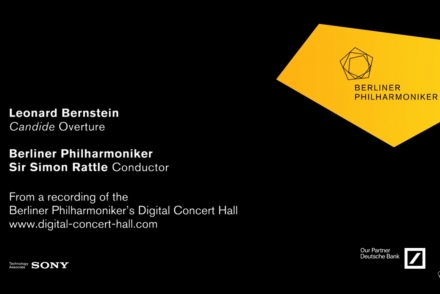 Berliner Philharmoniker