Works Choral Warm-Up (Alleluia from Mass) (1970)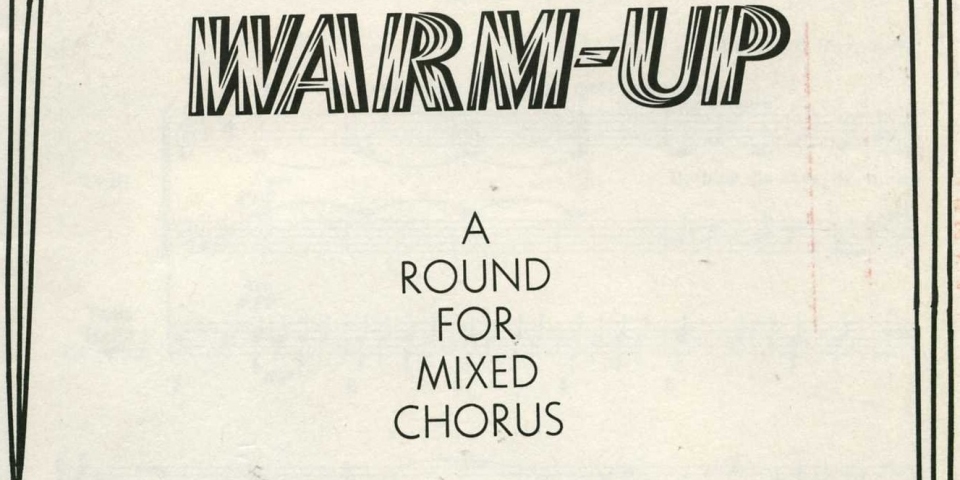 Overview
A Round for Mixed Chorus. This round, which is used in Bernstein's Mass, was written as a "Warm-Up" to the full composition of Mass.
Related Works
MASS
Meditations from MASS

Details
(1970) 2 min
World Premiere:
December 7, 1969. Philharmonic Hall, New York, NY / Camerata Singers / Abraham Kaplan
---
Dedication
For Abraham Kaplan and his singers
Purchasing Licensing Information
To perform Warm-Up, please contact Boosey & Hawkes. For general licensing inquiries, click here.
Media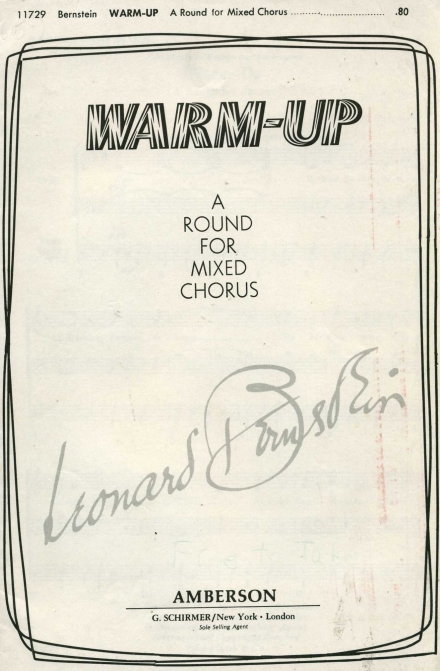 Warm-up: Bernstein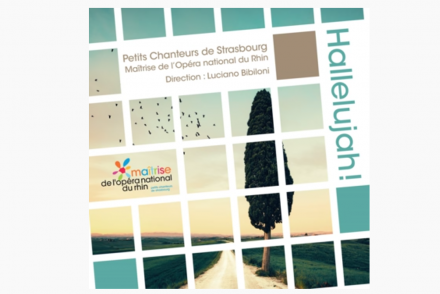 ℗ Maîtrise de l'Opéra national du Rhin, 2016