Latest News
Canadian-Italian Mezzo-Soprano Awarded Prestigious Leonard Bernstein Award
Posted August 16, 2019
Congratulations to mezzo-soprano Emily D'Angelo who receives the Leonard Bernstein Award tonight at the Schleswig-Holstein Musik Festival!
D'Angelo will perform works by Mozart - Composer and Rossini with the Schleswig-Holstein Festival Orchestra conducted by Christoph Eschenbach on a program also featuring J. S. BACH.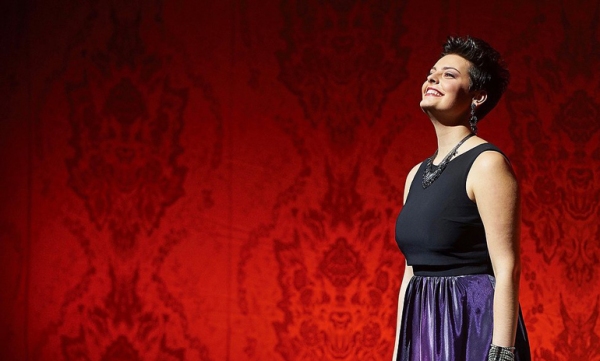 She has already been called "Canada's newest opera sensation," and the superlatives used in connection with Emily d'Angelo's phenomenal vocal arts are now increasing immeasurably. At a very young age – she was born in 1994 – the Canadian-Italian singer has already won an incredible number of first prizes in prestigious competitions, most recently at Plácido Domingo's Operalia Competition. In 2016, she won the New York Metropolitan Opera National Council Auditions Grand Finals. She made her debut at the end of 2018 in this legendary house with Mozart's The Magic Flute. With Mozart and Rossini, Emily d'Angelo will now also shine at the SHMF. Bach will be the focus of the second half of the concert. His Prelude and Fugue in C major (BWV 545) in an instrumentation by Arthur Honegger and the Ricercar from The Musical Offering in an arrangement by Anton Webern for orchestra will be performed.
The Leonard Bernstein Award, sponsored by the Sparkassen-Finanzgruppe, will be awared during the concert to Emily D'Angelo.