Latest News
West Side Story School Edition to be released
Posted September 5, 2018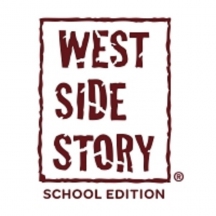 One of the most memorable musicals of all time has been adapted for the high school stage. With additional resources for students and directors, West Side Story School Edition makes the iconic musical more accessible and meaningful for high school performers.
Re-creating Robbins' choreography and playing Bernstein's score has been a consistent challenge for high school performers. This School Edition removes these obstacles by providing an official Choreography Manual and Videos featuring easy-to-follow, step-by-step instructions for all of the show's iconic dance numbers - highlighting students from all over the world under the supervision of Jerome Robbins expert Julio Monge.
Also included with West Side Story School Edition School Guide Vocal Tracks, a Director's Guide and an Enhanced Study Guide. Stunning professionally recorded Performance Accompaniment Tracks are also available as an additional resource.
In anticipation of the general release of West Side Story School Edition, we invite you to visit the show page where you can read the Director's Guide for free, listen along to the full song clips (on the right hand side of the page) and prepare this seminal School Edition for your stage.
(Anticipated general release is by September 30, 2018.)