Latest News
Available Now! "Leonard Bernstein - Maestro On Record"
Posted August 22, 2023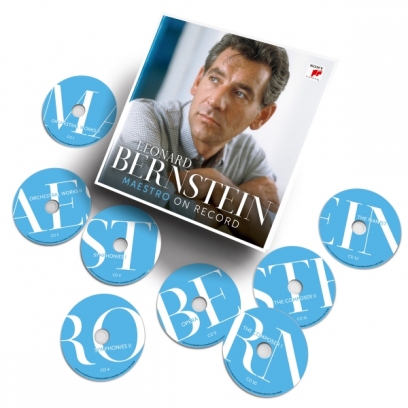 Leonard Bernstein first signed with Columbia Masterworks in 1956, and up to 1979 he recorded over 500 compositions as conductor, pianist, and commentator for the label. Just a year before, legendary photographer Don Hunstein joined Columbia Records at a time when the company was under the direction of Goddard Lieberson, who thought it important to document in photographs the cultural history of the music of the time.
This 224-page book collects for the first time the photographic highlights – many of them previously unseen – from the Leonard Bernstein photo collection. It also contains twelve CDs with Bernstein's legendary recordings of symphonic masterpieces, concertos, and vocal works, featuring him as conductor, composer, and pianist. This book is a tribute to the art of recording-studio photography in the heyday of the LP era. The newly retouched images show "Lenny" in the intimate moments of shared music-making and allow us to experience something of the secret inherent in music itself: its magical ability to touch and connect people in their hearts.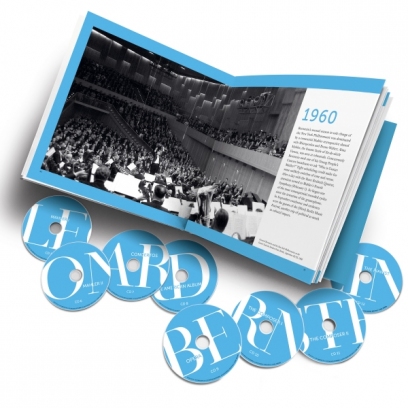 The reason why these precious photos are all still preserved lies in the middle of Manhattan: in a separate area of an art deco landmark, the Sony Music Photo Collection is located, one of the world's most important photo archives, documenting the history of the recording industry from the 1950s up to today. The invaluable archives of roughly two and a half million film negatives, transparencies, and prints encompass recording-session, album-cover, publicity, and live-concert shoots – and more than 21,000 images related to Leonard Bernstein himself.