Latest News
From the Archives: Vojtĕch Dyk Speaks About Bernstein's MASS Project
Posted August 23, 2021
Vojtĕch Dyk Speaks About Bernstein's MASS Project
(as printed in the Fall/Winter 2016 issue of Prelude, Fugue & Riffs)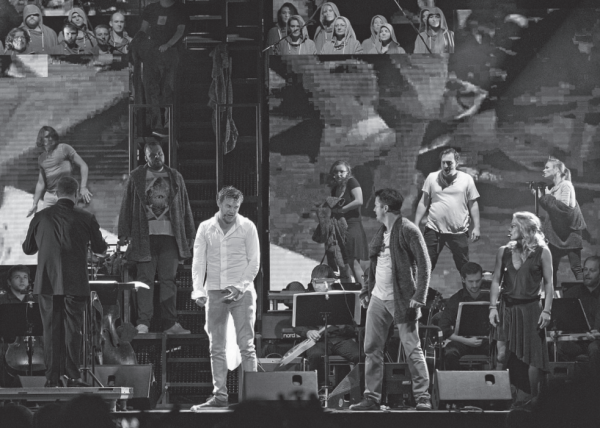 This past year the BUJOART production of MASS has been touring the Czech Republic to rave reviews. Vojtěech Dyk, who performs the role of the Celebrant, shares his thoughts about MASS.
In 1997, when I was 12 years old, I became acquainted with Bernstein's MASS as a member of the Pueri Gaudentes choir. At that time, I had no idea how huge, groundbreaking and enriching the experience would be for me. As the years passed, whenever I encountered Leonard Bernstein´s music, I would recall the three summer evenings when as a kid I sang the MASS at the Prague Castle.
That Bernstein, more than anyone else, combined classical music, sacred music and jazz. The combining and blending of genres and melodies was to become my way of musical expression. At 12 years of age I did not know this yet, but I felt myself repeatedly drawn to this work. What I admired back then was the sheer compactness of the work, and the playfulness with which Bernstein was able to put his notes together. The results made a deep emotional sense; music and words combined into in a work of art that makes the listener ask questions that will keep a person awake at night. Simply said, this work has transcendent meaning.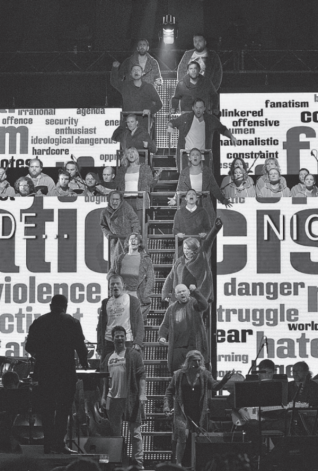 In jazz music and improvisation, on which I have focused for quite some time, asking questions is actually a fundamental building block of music composition. In improvisation, each tone and even sound becomes a question. It is clear that every piece of music inspires completely different questions in people, and every era, as well, brings different questions. But in another sense, we keep asking ourselves the same question – as if something continually drives us to inquire who we really are. Where do we come from? And why are we here?
And so I began to entertain the thought of what questions Bernstein's MASS might provoke in the human mind today, and what would be the point of staging it in the Czech Republic. This is a time of confusion in culture and politics, a time of populist politicians and unscrupulous criminals, a time when the words "truth and love" have become mere symbols. This situation cannot be changed at once, but rather in incremental steps. One of those steps could be Bernstein's MASS. One small positive step on a long road.
Photos courtesy of BUJOART