Latest News
New Documentaries to Premiere at Tribeca Film Festival in June
Posted May 6, 2021
Two documentaries of interest are premiering at the 2021 Tribeca Film Festival (June 9-20): a film about Bernstein by Douglas Tirola, as well as a documentary about conductor and Bernstein protegée, Marin Alsop.
BERNSTEIN'S WALL
Directed and written by Douglas Tirola
Produced by Susan Bedusa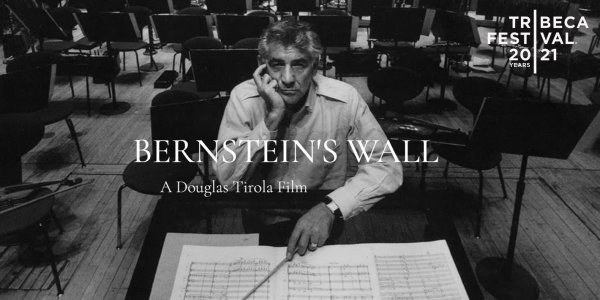 In this enlightening look at one of the greatest classical music figures of the 20th century, director Douglas Tirola mines a rich trove of interviews, television appearances, home movie footage, photos, letter to craft a comprehensive look at Leonard Bernstein, whose passion and drive toom him well beyond the marvelous music he wrote and conducted.
Viewing Date(s): Mon June 14, 2021 – 8:00 PM ET at The Battery

At Home: Available Tue June 15, 2021 – 6:00 PM ET
More Info & Tickets
Official Film Website
THE CONDUCTOR
Directed by Bernadette Wegenstein
Written by Bernadette Wegenstein and Stefan Fauland
Produced by Annette Porter
Featuring Marin Alsop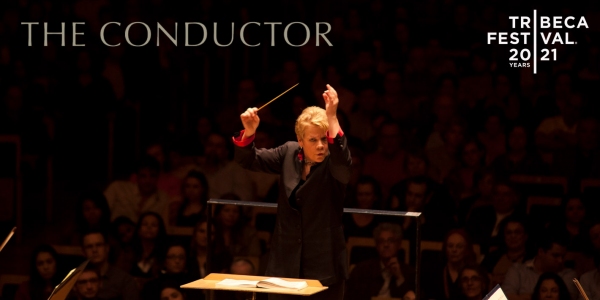 Told she couldn't become a music conductor because she was a girl, Marin Alsop persisted, until, against all odds, she broke through and became one of the world's most renowned classical music conductors. The Conductor takes us on her journey, born and raised in New York City, her tenacity and hard work took her from childhood days attending concerts at Lincoln Center to conducting symphonies in Baltimore, Såo Paolo and Vienna.
Viewing Date(s):
Mon June 14, 5:00 PM ET at Hudson Yards Public Square and Gardens
Fri June 18, 6:00 PM ET at Marine Park
At Home: Available Tue June 15, 2021, 6:00 PM ET.