Latest News
Remembering Richard Ortner (1948-2019)
Posted September 1, 2020
Remembering Richard Ortner (1948-2019)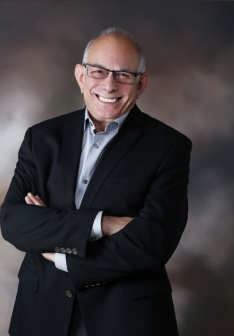 by Nina Bernstein Simmons
(as printed in the Summer 2020 issue of Prelude, Fugue, & Riffs)
The Tanglewood "guide" is possibly the world's greatest summer job for teenagers. You don't really have to take anyone on tours; it's more about manning various campus gates, guarding of backstage areas, answering questions and delivering mail. If you were lucky enough to have this job in the 1970's (and all three of us Bernstein kids were), you were extra blessed to have as your colleague in Richard Ortner.
When I was a guide, in 1978 and 1979, Richard was in his late twenties and he was my boss. But the job hierarchy felt somehow beside the point. He felt like a peer: we were all working toward the same thing. Richard was passionate about creating the kind of environment in which the best music-making can happen, especially by young people. He was a fun, inspiring leader whose passion rubbed off on all of us.
We lost Richard last year, at the tragically young age of 71. By then, he had retired from his post as the president of the august Boston Conservatory at Berklee, a post he held from 1998 to 2017. But it was during his many administrative positions in his years at the Tanglewood Music Center and at the Boston Symphony Orchestra that we got to know him - and adore - him. In the 1990s, he and I became neighbors up in Columbia County, NY. He shared cuttings from his garden and advised me in my early horticultural efforts.
The last time I saw Richard was at composer Yehudi Wyner's house in Boston. Jamie and I were in town for a Bernstein centennial event, and Yehudi thought it an excellent occasion to gather us all together. Two of Yehudi's children, Isaiah and Cassia, who were also guides and became my dear friends during those magical Tanglewood summers, were there with their spouses. It was a splendid and convivial evening - full of great food, jokes, and good cheer.
I'm glad to have that last image of him: keen and curious and oh, so kind.
Photo: Courtesy of Boston Conservatory