August 17, 2020
Virtual Training Summer 2020
We completed our week-long training with the wonderful educators at Dwight Rich School of the Arts at the beginning of August 2020. This training was unique because it was completely virtual due to the in-person restrictions from COVID-19. Although this is not typically how we conduct our trainings, it gave us the opportunity to create and execute the lectures and exercises in the digital sphere. We are delighted to say that the training was a major success despite the unusual circumstances that the pandemic presented.
For example, the virtual training gave us the opportunity to expose Dwight Rich to the Art-Based Skill and Strategy, "Grid Drawing." Since everyone was participating remotely, each educator was assigned a numbered packet with all of the specific materials and documents that they needed for the week. Some of these materials was a numbered white square along with a larger square with a design that they replicated using only eight crayons. The art their grid drawing was based on was Elizabeth Catlett's "War Worker" and we think the finished piece turned out phenomenal.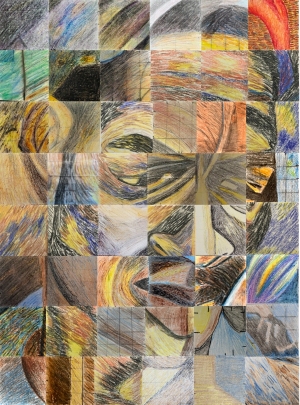 The variety of color and texture on the completed drawing is truly mesmerizing. Each piece was created in fifty different locations across the state of Michigan and digitally assembled in California. This collaborative effort by Dwight Rich's educators demonstrates the many possibilities you have to create something special even when your participants cannot be in the same space. The educators were in awe when we digitally presented the finished drawing as many of them pointed out which square they contributed with. They collectively had an emotional reaction because it showed the sheer magnitude of what collaboration can look like in the unprecedented months ahead.
In addition, Dwight Rich's Advanced Advocates created these eye-popping pieces using only cut construction paper that we provided in their specialized packets. They used the Art-Based Skill and Strategy of "cut paper art" to incorporate proportion, emphasis, rhythm, balance, contrast, and technique in each of their vibrant pieces. Each piece is truly unique and yet they all complement each other well with their uniform black backdrops. Each piece was uploaded to their classroom's "virtual art space" so each educator was able to see each other's side by side—which is another great tool for the classroom with distance learning.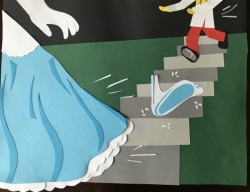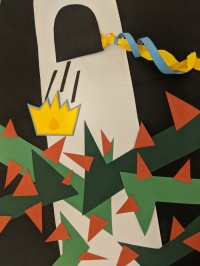 Our amazing trainers instructed the Advanced Advocates to choose specific moments in classic fairy tales to illustrate for their pieces. Next, they had to use their illustrations to demonstrate their understanding of ELA standards in Michigan. Some of these standards include "explaining how illustrations contribute to the mood of a character or setting" and "inferring what an author or character may think" in a story. This exercise encouraged the educators to think critically about their specific moments and how they would artistically express them. Each finished piece truly looks like it belongs in a children's storybook!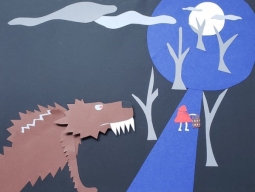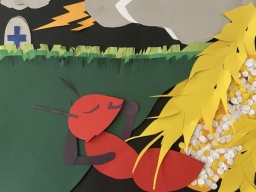 These are just a couple of examples of the incredible work we did with Dwight Rich School of the Arts during our remote training. We cannot wait to share more!