8 Oct 2014

American Ballet Theatre will stage three performances of the classic Jerome Robbins & Leonard Bernstein collaboration, "Fancy Free" this October!
ABT premiered the ballet in 1944, and it has been a popular addition to their repertoire ever since. More information here.


Read more...
23 Sep 2014

In Leonard Bernstein: An American Musician, a new biography out from Yale University Press' Jewish Lives Series, writer Allen Shawn examines Bernstein's life and career.
This podcast features Tablet Magazine's interview with Mr. Shawn about his research and reflections upon Bernstein as a man and musician.

Read more...

20 Aug 2014

The Bernstein Scholar-in-Residence offers insights into Bernstein's early life and career in two new essays published this summer.

Read more...

20 Aug 2014

Bernstein Meets Broadway: Collaborative Art in a Time of War is the latest book by Dr. Carol J. Oja, William Powell Mason Professor of Music at Harvard University and Leonard Bernstein Scholar-in-Residence with the New York Philharmonic, out now on Oxford University Press.  This meticulously researched book relates the history of Leonard Bernstein's fruitful early collaborations - most notably with Jerome Robbins, Betty Comden, and Adolph Green. 



Read more...

5 Aug 2014

A statue of Festival co-founder Leonard Bernstein was dedicated at this year's 25th anniversary celebrations in July, honoring his achievements. It was placed in Nakajima Park, near the PMF-affiliated Sapporo Concert Hall Kitara.  Leonard Bernstein Place nearby was also dedicated in a ceremony attended by Jamie Bernstein.

Read more...
29 Jul 2014

Tanglewood Music Center unveils a new sculpture paying homage to Leonard Bernstein.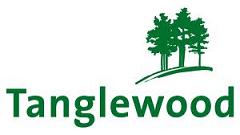 Read more...
14 Jul 2014

Promo video released for On The Town's upcoming Broadway revival plays tribute to the classic 1949 film - stream it here!
Read more...
11 Jul 2014

On the Town's memorable opening number New York, New York was performed this week on the hit reality show So You Think You Can Dance, featuring cast members from the upcoming Broadway revival.  Watch the performance here!


Read more...
10 Jun 2014
The San Francisco Symphony, conducted by Michael Tilson Thomas, has now released the first ever complete concert version of Bernstein's "West Side Story".
Read more...
3 Jun 2014

The May 2004 Candide concerts with the New York Philharmonic — starring Tony Award winners Kristen Chenowith and Patti LuPone — will be released online via Digital Theatre June 4.

Read more...

21 May 2014

Conductor Marian Alsop, librarian Mark Horowitz and author Nigel Simeone discuss marvelous West Side Story letters and manuscripts archives at the Library of Congress. 

Please enjoy this fantastic BCC interview aired on Tuesday, May 20, 2014 – interview begins at 1 minute and 30 seconds.

http://www.bbc.co.uk/programmes/b043wz2c
3 Dec 2013

There's always the clinching moment of catharsis in Bernstein scores and the mother of them all is "Make Our Garden Grow" where even Voltaire's scepticism pales beneath the wholehearted belief of the melody. When the ensemble goes a capella at the climax there isn't a soul alive who's not going to know from the shiver down their spine that they are in the presence of greatness.

See more at: www.edwardseckerson.biz

11 Nov 2013

Things are looking up these days at Wright Elementary School, both figuratively and now literally, after the installation of a student-created mural this morning that represents the capstone of "Big Arts Week" at the Artful Learning Legacy school.

See more at: www.dmschools.org

8 Nov 2013

Kultur International Films will release Volume 2 of the New York Philharmonic's Young People's Concerts with Leonard Bernstein on November 19, 2013, featuring 27 digitally restored videos of the landmark televised concerts on nine DVDs. This is the first release of Young People's Concerts in more than 20 years, following the popular release of Volume 1 in 1993; with this release the entire series of Bernstein's Young People's Concerts is now available on DVD

Read more...

6 Nov 2013

To celebrate the life and work of Leonard Bernstein, the American Academy in Berlin has invited his daughter, Jamie Bernstein, to give a talk about her father and her own work, which is inspired by his legacy. The evening will take place in cooperation with the Konzerthaus Berlin, which is organizing a concert and lecture series from November 8-13 in honor of Lenny. Jamie's talk is scheduled for Thursday, November 7, at 7:30pm CET (Berlin), 1:30 pm EST.

See more at: www.make.tv

28 Oct 2013

Nigel Simeone Edits Leonard Bernstein's Letters

See more at: www.nytimes.com

14 Oct 2013

...he [Bernstein] once said of the Konzerthaus Berlin: "You have to know: I love this house, I love the people here, and I love this audience. And I'll be back! "

See more at: www.konzerthaus.de

13 Aug 2013

A celebration of Leonard Bernstein with the Philadelphia Orchestra plus guests from the New York City Ballet pretty much guarantees a good time. And Friday night at the Saratoga Performing Arts Center did not disappoint.

See more at:

29 Jul 2013

The Music Division of the massive Library of Congress in Washington, DC,  is a place where performers, composers, scholars and the general public make discoveries of the musical kind.

See more at: www.wrti.org

11 Jul 2013

On October 29, 2013, Yale University Press will publish The Leonard Bernstein Letters, edited by Nigel Simeone. No selection of Leonard Bernstein's correspondence of this size and scope has been previously published, and most of the letters in this brand new collection are previously unseen.

See more at: www.marketwire.com